Guest Blog Feature by: The Chocolate Professor and writer, Pamela Vachon.
At a recent seminar sponsored by the Fine Chocolate Industry Association, one of Cuna de Piedra's founders, Enrique Pérez, described the brand's somewhat inauspicious product launch at the Northwest Chocolate Festival in November 2019. The brand had just been conceived of in March of that same year, and the team behind Cuna de Piedra had only received the wrappers for their bean-to-bar chocolates the night before the event. Pérez was already unsure that the brand's value would resonate with U.S. consumers, consisting mainly of single origin, 2-ingredient, Mexican dark chocolate: "we don't have creamy chocolate; we don't have chocolate and hazelnut, etc." he says.
When the team initially found that not a lot of people at the festival seemed interested in trying their samples, they thought their fears might be confirmed, if it weren't for one lady who expressed a lot of enthusiasm for what they were doing and wanted to taste. Pérez describes her reaction: "'You know what? This is incredible and I love it,' she said, "but I cannot taste the Tabasco…'"
"People weren't trying our samples," Pérez explains, "because they saw the word Tabasco and thought, 'hot sauce.'' Five of seven of Cuna de Piedra's chocolate bars (at the time) had the word Tabasco on them, as the cacao beans are sourced from the Mexican state of Tabasco. "After that we started saying out loud every 5 minutes, 'this is cacao from Tabasco, not with Tabasco,'" and eventually a crowd gathered.
While it might have seemed inauspicious at the time, it is actually a fitting launch for Cuna de Piedra, as it highlights precisely the challenge that the brand was built to overcome: a misperception of what it means to be hecho en México.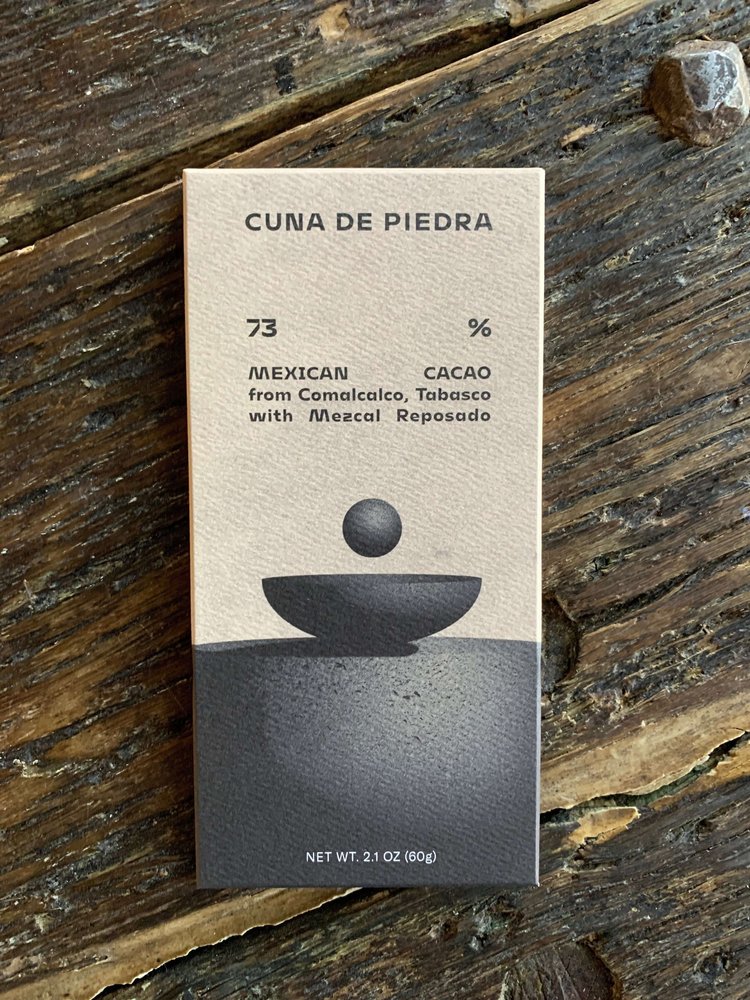 CHOCOLATE WITH A MISSION FOR MEXICO
"We wanted to create something that was an homage to our land, to our people, to our biodiversity, and to Mexican cacao," Pérez says. His particular lens was that of a food consultant, who had years of experience working with brands and producers on matters of innovation, quality, and safety. One thing that struck him as a matter in need of serious rebranding was the idea, both inside and outside of Mexico, that Mexican-made products were not naturally of high quality.
He cited a 2016 study conducted by public brand strategy firm Vianovo on the "Perception of Mexico's Brand in the U.S.," that found that not only did U.S. consumers not have a high degree of confidence in Mexican products but that its overall perception of Mexico was one rooted in crime and corruption. Perez, who partnered with designer and brand strategy developer Vicky González, wanted to make a difference, even if on a small scale, and create something that Mexicans could be proud of.
"We wanted to create a remarkable product that was not only delicious, but that also had an outstanding design," says Pérez. "Even in Mexico, people place a higher value in products that come from outside the country, because they are considered to be of a higher quality and more worth spending money on."
Along with González, they recruited Jorge Llanderal, a former tech worker turned chocolatier, whose family business Chocosolutions provides chocolate supplies and equipment to restaurants, who would help produce the first, Mexican-made, bean-to-bar chocolates for Cuna de Piedra.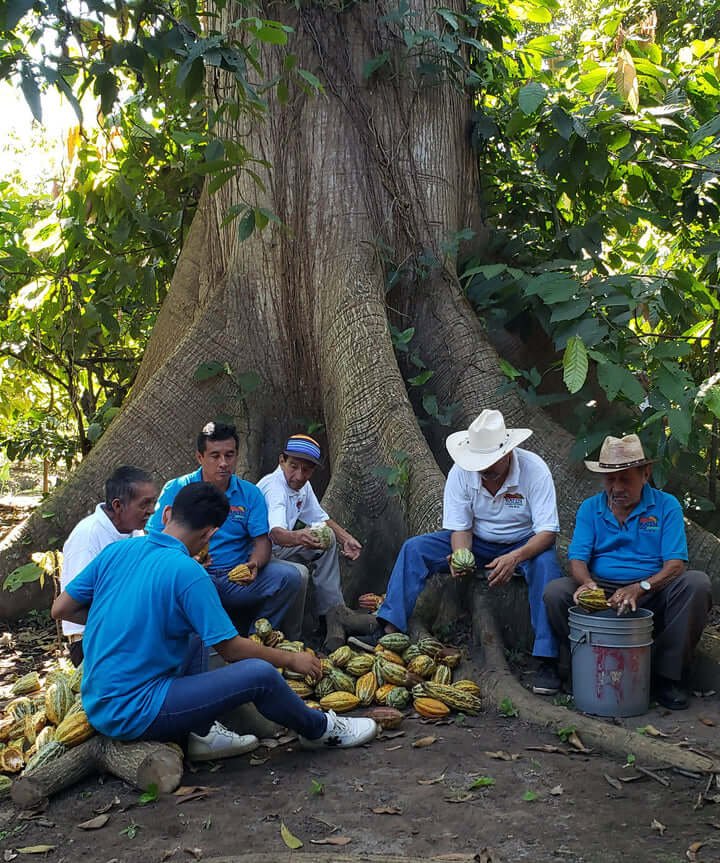 MEXICAN CACAO
Part of Pérez and González's original mission was also to create a brand that had "human sense," that raised the quality of life for everyone involved in the making of their chocolate, beginning with the cacao farmers themselves. Doing so meant removing the distribution piece that exists between the cacao farmers and the chocolatiers, partnering directly with growers, and paying them above market price for their cacao beans.
"There's a tremendous amount of history and culture related to cacao," says Pérez. "So we envisioned a brand to make 100% Mexican chocolate with Mexican cacao." This also meant going to the source: a small region called Soconusco in the state of Chiapas, believed to be the birthplace of cacao in Mexico, from which the practice of making chocolate spread. In addition to a Cooperativa Rayan in Soconusco, Cuna de Piedra sources cacao from several growers and cooperatives from numerous Mexican states including Tabasco and Oaxaca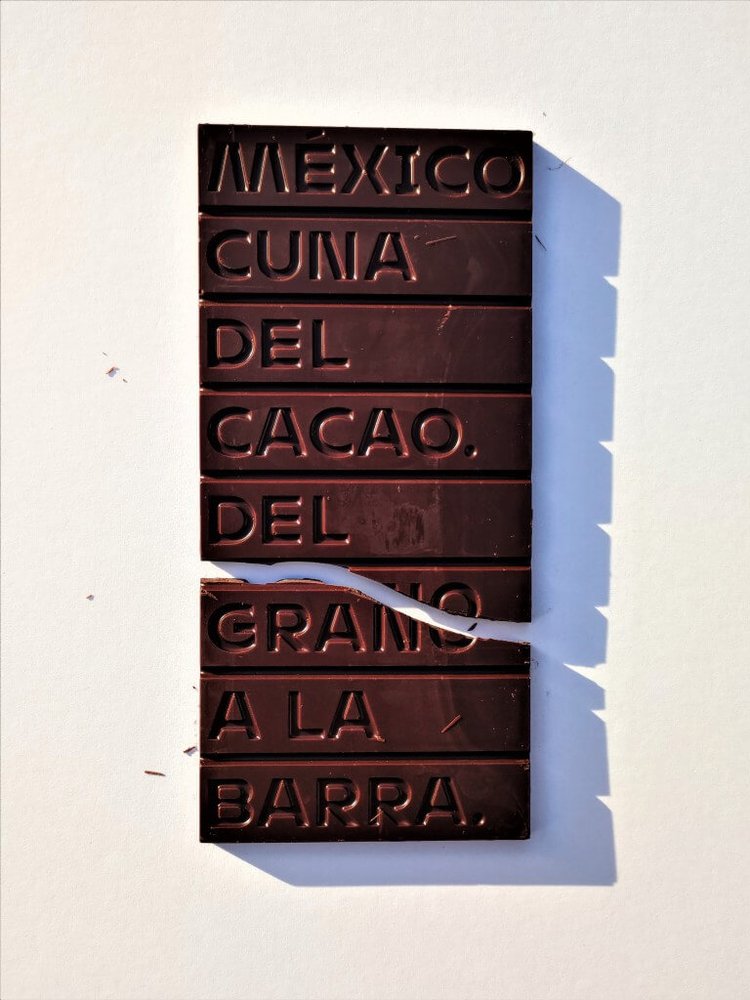 A STORY OF MEXICO
In addition to its collection of various Mexican dark chocolate bars, the Cuna de Piedra team also wanted to bring light to other important aspects of Mexico's culture and gastronomy, especially heirloom crops. Read more by clicking here.>>